One-Stop Guidance Centre Kerava

Kerava's One-Stop Guidance Centre is intended for everyone under the age of 30 where you will get help and support free of change in matters such as
• studies
• gaining employment
• housing
• welfare and well-being
Visit us with or without an appointment during our opening hours. The One-Stop Guidance Centre staff will be able to help and advise you on how to proceed in any situation.


 
Important information about our services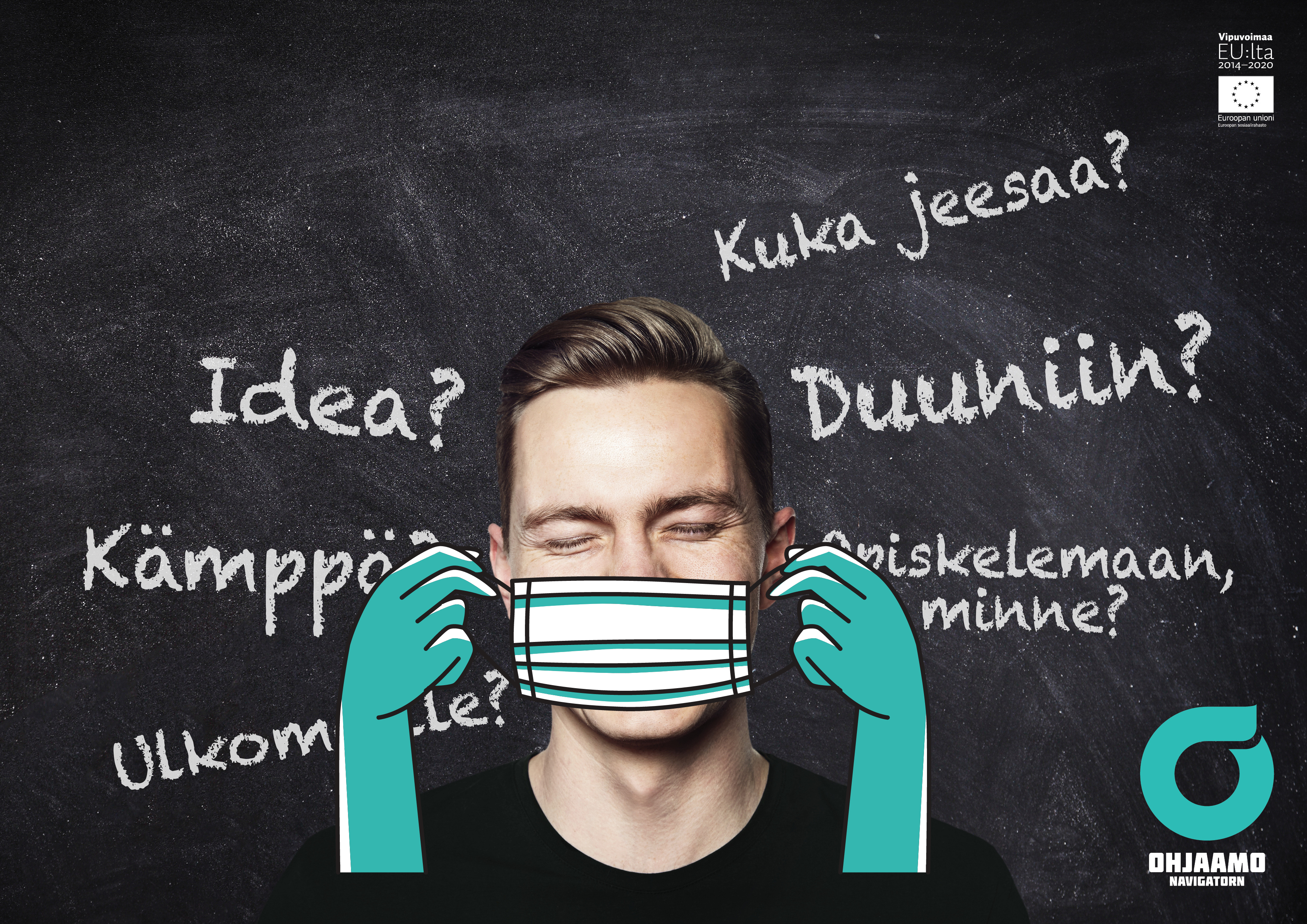 1. Visit us only if you are healty.
2. Ring the doorbell.
We are helping only one to three customers at a time. If no-one isn´t opening the door for you please come back in 20 minutes.
3. Remember to wash your hands.
4. How we can help you?
5. Welcome back!

PS. We have facemask for you if you need one
One-Stop Guidance centre Kerava in social media